Regular price
Sale price
¥9,720 JPY
Unit price
per
Sale
Sold out
Sold out
"Pursuing all conditions, all diseases, and all maladies leads to mineral deficiency" by Dr. Pauling (Nobel Prize-winning chemist
The habit of drinking hot springs, which is a hot topic in the media
It is important to take minerals in "multi" mode
There are about 30 kinds of minerals that are essential for humans, and a lack of them is said to cause lifestyle-related diseases. This is why we are particular about the types of minerals.
Minerals function by solubilizing
The principle is the same as if you swallowed a nail, it would not be absorbed by your body.
Water-solubilized mineral supplements are highly absorbable and efficient.
Column: "Taste" minerals 
Because of the rich mineral content and high absorption rate of water made from craft hot springs, you can feel the taste of minerals that are lacking in the taste buds that sense the taste of your tongue the moment you drink it.

Interestingly, the taste of various minerals that you can never taste in normal water changes depending on your physical condition and lifestyle on that day. >
Set contents

Product name / Le Furo SAYU Sparkling

Contents / 350ml (with carbonated) 20 bottles set
View full details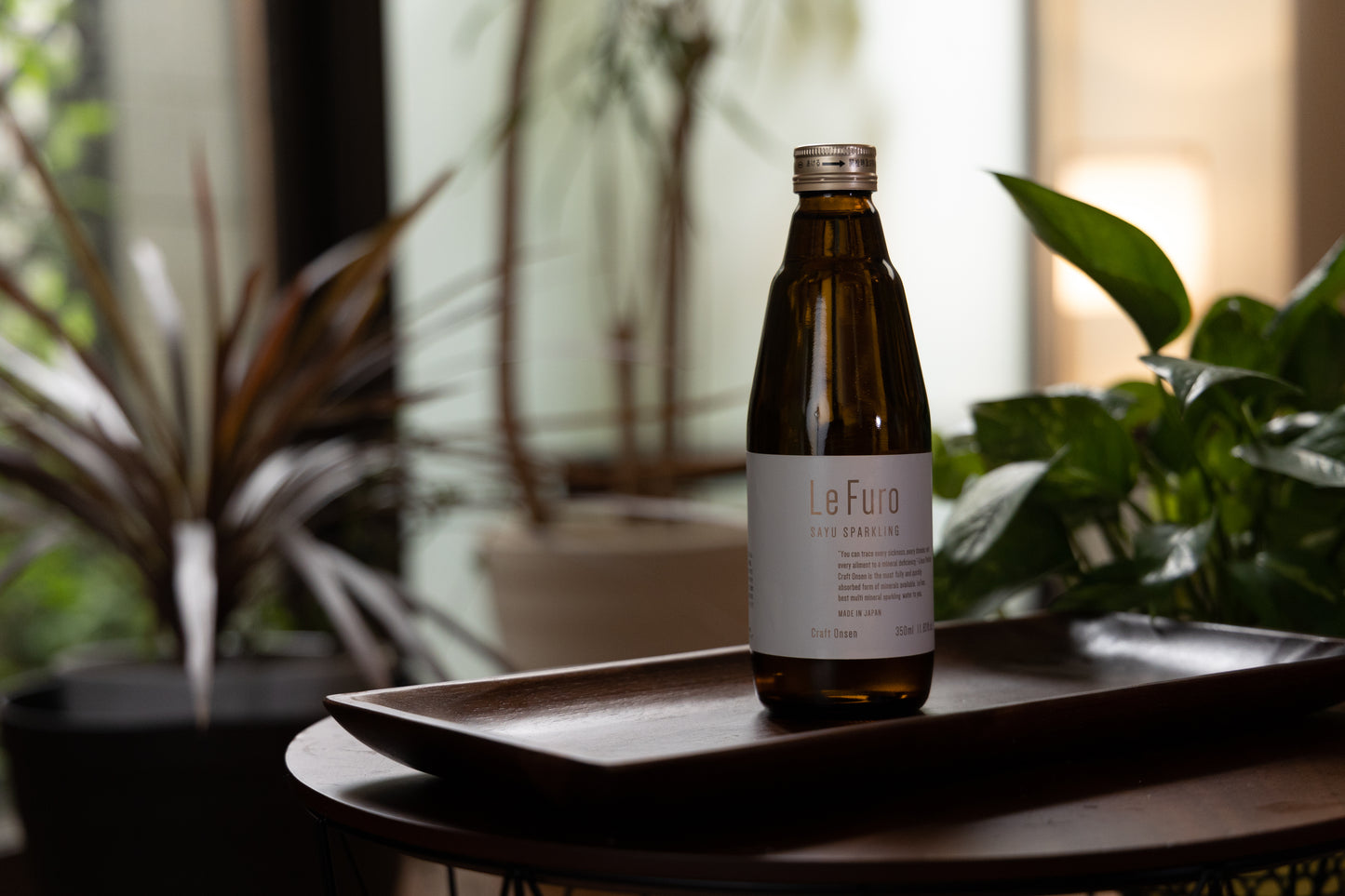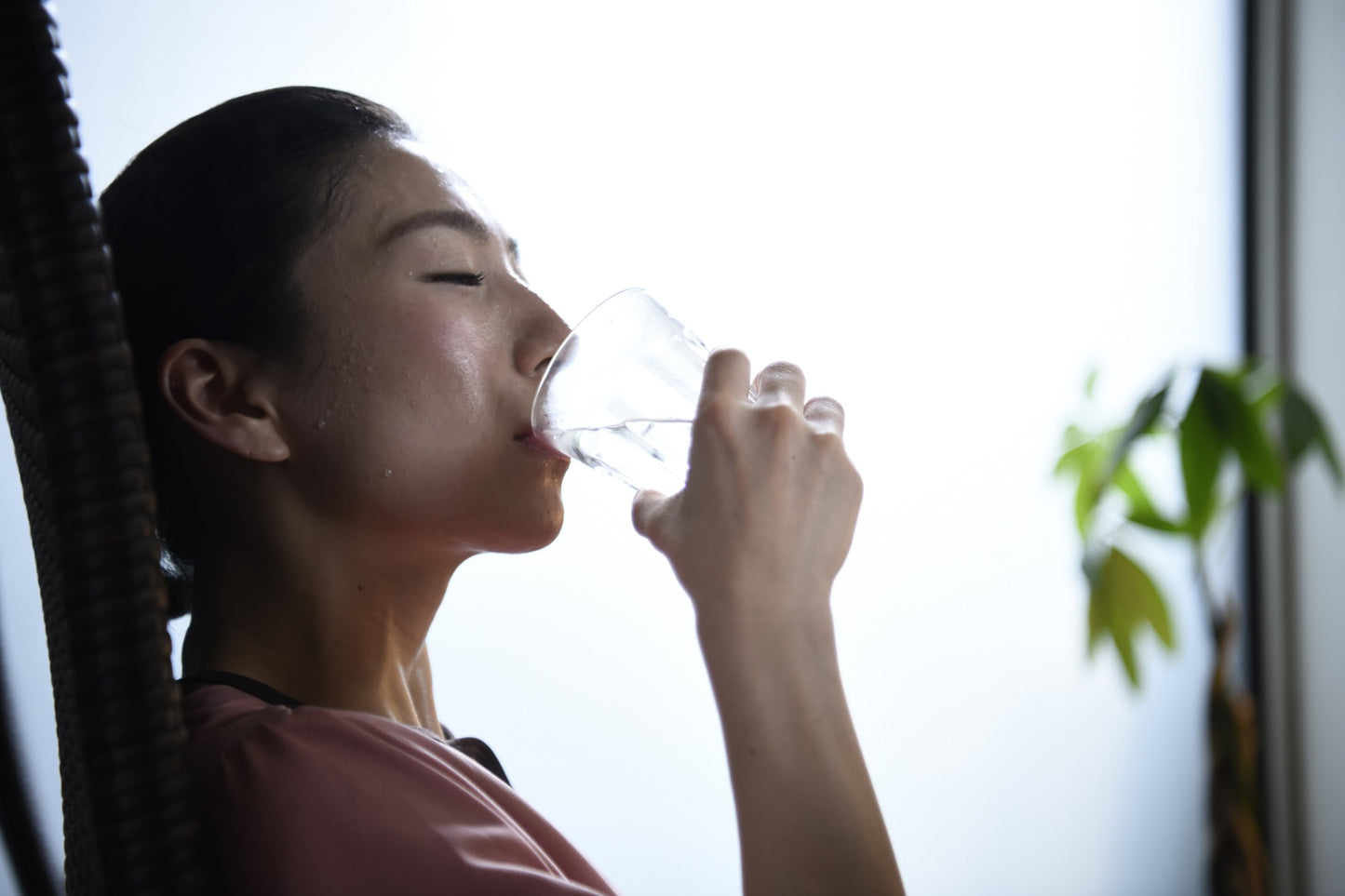 クラフト温泉が睡眠に効果的な理由
なぜクラフト温泉が睡眠に良いのか、それを説明するためにはまず人間の睡眠のメカニズムから理解する必要があります。
【体温と睡眠の深い関係】
体温には手足など体の中心から離れ、外環境の影響を受けやすい「皮膚温」と、脳や臓器など体の中心の機能を守るために一定に保たれる「深部体温」の2種類があります。
このうち、深部体温は体温を調節する脳の中の視床下部でコントロールされており、生命機能の維持のために皮膚温より0.5度から1度ほど高いことが特徴です。
人間は通常、この深部体温を低下させるために皮膚の表面から熱を放出し、脳や内臓の温度を下げて代謝を下げて休むようにして、疲れやストレスを解消するように働いています。

つまり、深部体温が下降することで眠くなったり、深く眠ることができるのです。
しかし、不規則な生活や一日中エアコンの下で生活する人は体温変動のリズムが乱れがちになり布団に入ってもなかなか寝付けなくなります。
【深部体温をコントロールする方法】
皮膚温と異なり、深部体温をコントロールすることは難しいです。
しかしコントロールする方法があることも最近わかり始めています。その一つが「入浴」です。
40度ぐらいのお風呂に15分程度入ることにより、その後1~2時間程度かけて深部体温が降下することが分かっています。
【温泉の効果】
この入浴による深部体温の低下が温泉によりさらに効果的になることが筑波大学らの研究により近年明らかになりました。
クラフト温泉は本物の温泉由来の入浴剤で含有ミネラルは濃縮されている分、本物の温泉よりも高い効果が期待されます。