Regular price
Sale price
¥8,250 JPY
Unit price
per
Sale
Sold out
A new custom of bathing in hot springs.
World's first hot spring diffuser air supplement

Using the latest technology to turn hot springs into mist
Feature 1 Biou Onsen Craft Onsen
Uses a patented ultra-concentrated hot spring that extracts only hot spring ingredients from hot spring ore.
Feature 2 Excellent absorbency! Ultra fine particle mist hot spring
By bathing in hot springs with steam, the penetration of minerals is increased by about 40% compared to bathing



Product feature 3 New coronavirus inactivation data by hot spring
Detailed experimental datahere
Since ancient times in Japan, hot springs have been said to be effective for wounds and skin diseases. We have succeeded in commercialization by applying the bactericidal action of this hot spring.
Inactivation of novel coronavirus

Sterilization experiment for general viable bacteria
*In the first month, it will be a set of a craft hot spring diffuser and a special craft hot spring.
From the next month onwards, only the exclusive craft hot springs will be delivered.  
*This is for personal use only, so if you are considering corporate use, please contact us here.
>>Click here for inquiries
 
FAQ FAQ
・How to care?
The special craft hot spring contains strong hot spring ingredients, so to prevent corrosion, gently wipe the vibrator circled in red with a cotton swab or soft tissue after use and dry it.
・Can it be used in the bathroom?
Cannot be used because it is not waterproof.


・Can I add aroma oil?
Do not use anything other than the special craft hot spring, as it may cause malfunction.
・How should I care for it?
After use, wash the tank with water and empty it before storing. Please use up the craft hot spring in the tank within the day and throw away the remaining one without returning it to the bottle.
・How much space does it support?
Since it is basically designed for personal use, we recommend that you place it near you and use it within the range where the mist can reach.
・How much do you recommend to use per day?
Not decided. Please use it according to your lifestyle such as meals, bath time, in the car or at bedtime according to the scene. It will be about 110ml usage in a maximum of 1 hour. When using for a long time, please be careful of empty heating.
・What is inside the exclusive craft hot spring?
It is rich in minerals (sodium, zinc, potassium, calcium, chromium, copper, iron, magnesium, manganese, phosphorus, vanadium, etc.), which are the active ingredients of hot springs. 
・What is the expiry date for the exclusive craft hot spring ?
Store in a well-ventilated place away from direct sunlight, and use within 1 month after shipping.
View full details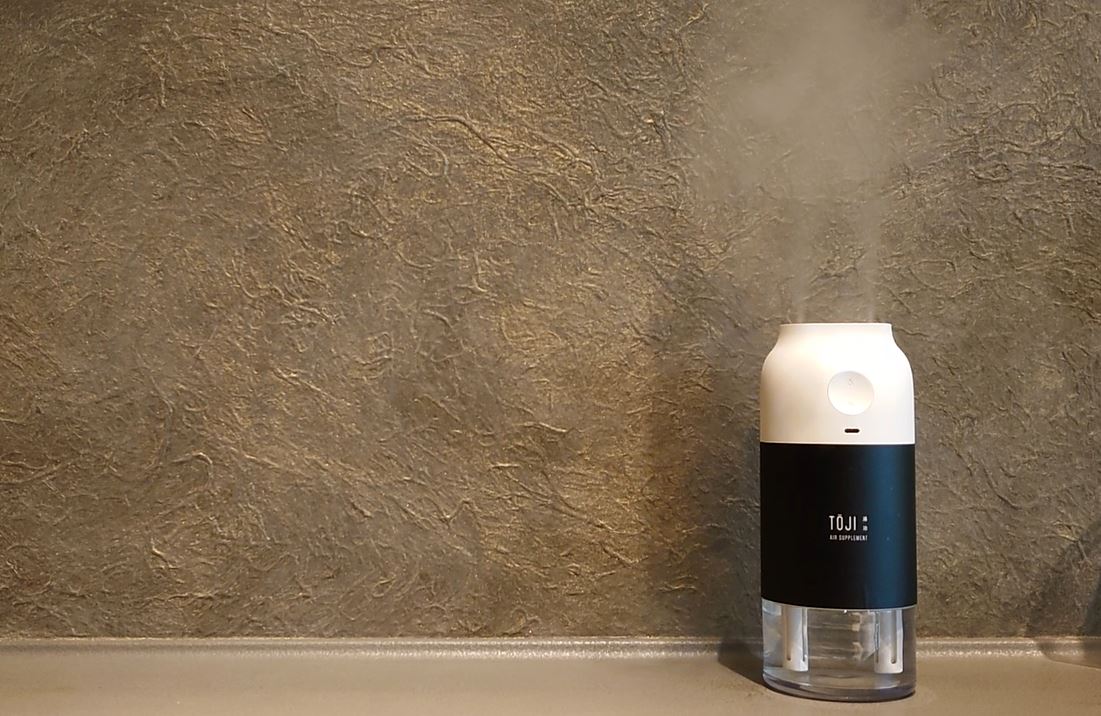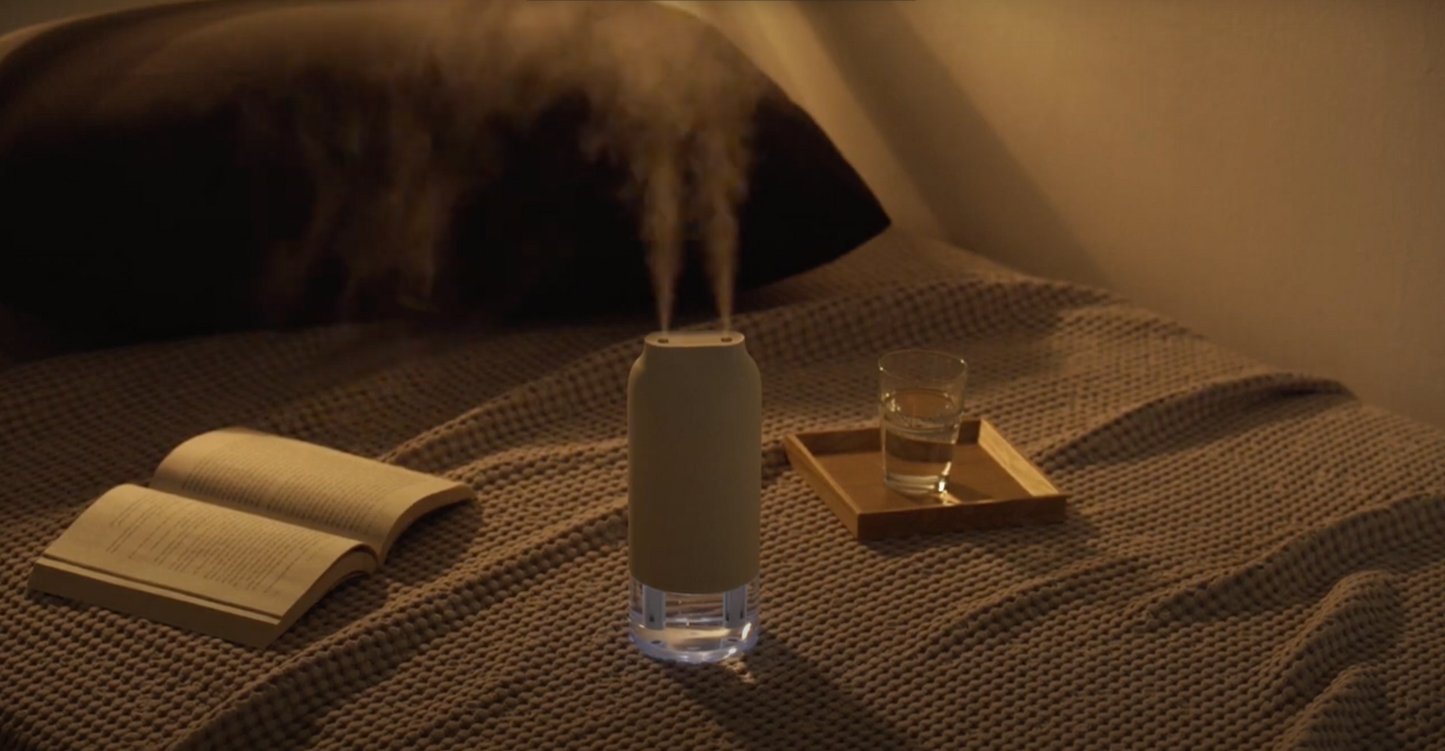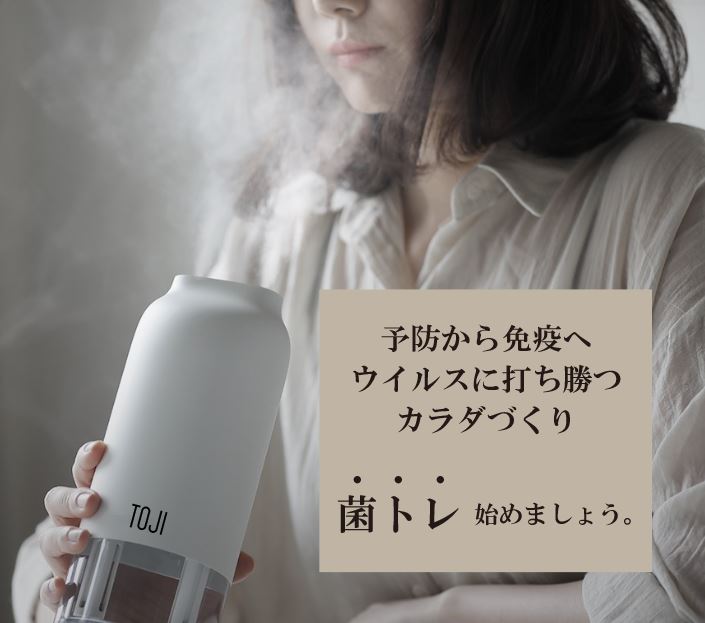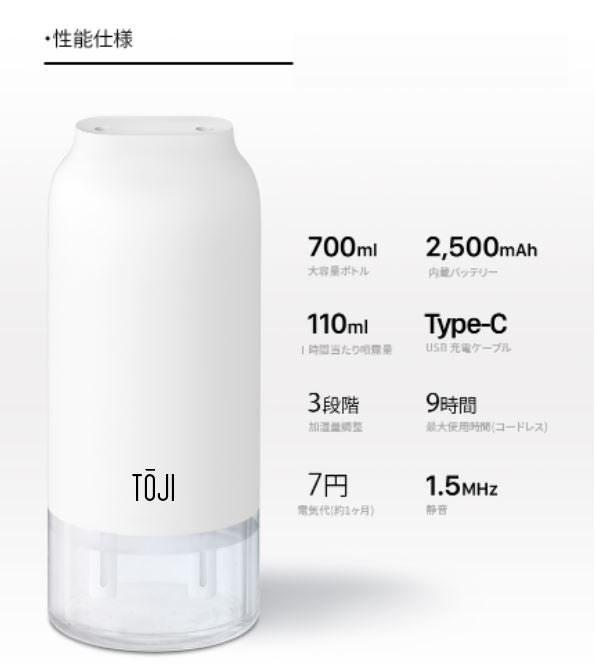 クラフト温泉が睡眠に効果的な理由
なぜクラフト温泉が睡眠に良いのか、それを説明するためにはまず人間の睡眠のメカニズムから理解する必要があります。
【体温と睡眠の深い関係】
体温には手足など体の中心から離れ、外環境の影響を受けやすい「皮膚温」と、脳や臓器など体の中心の機能を守るために一定に保たれる「深部体温」の2種類があります。
このうち、深部体温は体温を調節する脳の中の視床下部でコントロールされており、生命機能の維持のために皮膚温より0.5度から1度ほど高いことが特徴です。
人間は通常、この深部体温を低下させるために皮膚の表面から熱を放出し、脳や内臓の温度を下げて代謝を下げて休むようにして、疲れやストレスを解消するように働いています。

つまり、深部体温が下降することで眠くなったり、深く眠ることができるのです。
しかし、不規則な生活や一日中エアコンの下で生活する人は体温変動のリズムが乱れがちになり布団に入ってもなかなか寝付けなくなります。
【深部体温をコントロールする方法】
皮膚温と異なり、深部体温をコントロールすることは難しいです。
しかしコントロールする方法があることも最近わかり始めています。その一つが「入浴」です。
40度ぐらいのお風呂に15分程度入ることにより、その後1~2時間程度かけて深部体温が降下することが分かっています。
【温泉の効果】
この入浴による深部体温の低下が温泉によりさらに効果的になることが筑波大学らの研究により近年明らかになりました。
クラフト温泉は本物の温泉由来の入浴剤で含有ミネラルは濃縮されている分、本物の温泉よりも高い効果が期待されます。